Eric Weil Institute
Institute for the History of Concepts and Ideas
Archives
The Institute's library holds a variety of documents and makes them available for consultation under certain conditions. The documents include:
Éric Weil's personal archives,
Éric Weil's published works. This includes monographs, manuscripts, and reprints of his diverse publications,
The secondary literature dealing with Éric Weil's work. This includes translations, monographs, conference papers and proceedings, book reviews, and academic studies (Master theses, Doctoral dissertations)
Typed lecture notes from Weil's classes.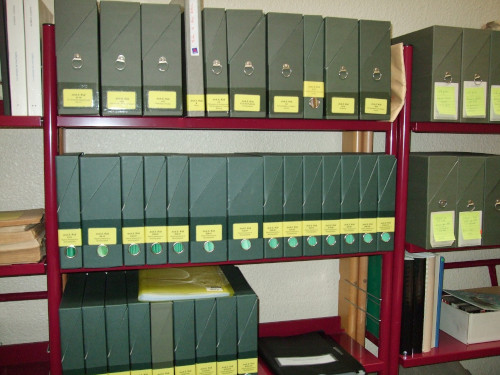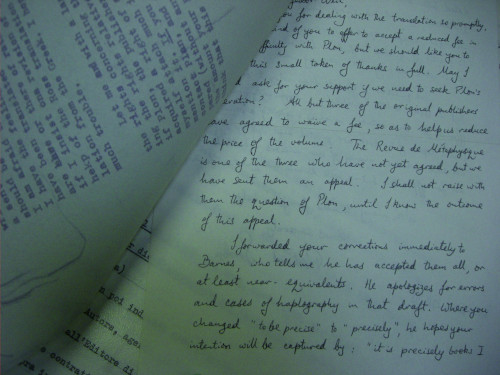 Éric Weil's diverse personal archives (manuscripts, correspondence, official civil documents, video and audio recordings, etc.) were for the large part organized and digitized by Gilbert Kirscher.
These documents can be consulted at the Institute's library under certain conditions.
The digital audio archive is available for download under the condition that all the legal rules concerning intellectual property are respected. Any publication and distribution of the documents found herein must be approved and authorized by the Bibliothèque Eric Weil, the legal holder of the bequest, Legs Éric Weil.
Digital versions of Éric Weil's correspondence as the editor of the journal Critique are unavailable online, however Éric Weil's correspondence with both Jean Wahl and Jean Piel is available on the Institut Mémoires de l'édition contemporaine (IMEC)
Éric Weil's entire correspondence can be consulted at the Bibliothèque Éric Weil.
The consultation of the letters themselves requires written authorization from the letter's authors or from their right-holders
Both Éric Weil's texts and various secondary literature is regularly put online for open consultation under the heading "Online Texts."